Images
Description
The Haktive Cards are designed for quick and easy access to active ideas for use by teachers, lunchtime supervisors, children play leaders, Cubs, Brownies, Beaver leaders and anyone who wants some active and fun games to play with groups of children.

They are a set of convenient cards (same size as a mobile phone), with 40 different games and activities to enthuse children in active play. There are four colour defined categories of card - calling games, tag games, tactic games and warm up activities. Each with suggestions for making the activity easier or harder to cater for all abilities and with top tips from years of playing these games in PE lessons.

We hope you have hours of fun playing these with your children.
Product Details
Colour coded for easy sorting
Easy to carry (same size as mobile phone)
Minimal equipment required
40 cards - one a week for a whole school year.
Our Policies
Delivery to the U.K. only

Get your order in 4 days

Loyalty rewards

Bulks discounts available
Recent reviews
So good I bought more the next week
I've loved seeing the pupils so active and energised during break times. The staff have fed back that they are finding them incredibly easy to use and are full of great ideas.
Even the beta version looked so valuable that I ordered 4 from the first release. Having given them to my staff, and seeing instant positive results, I ordered another 8 - so that all teachs, and assistants in the school have instant access to these amazing resources.
Customers also purchased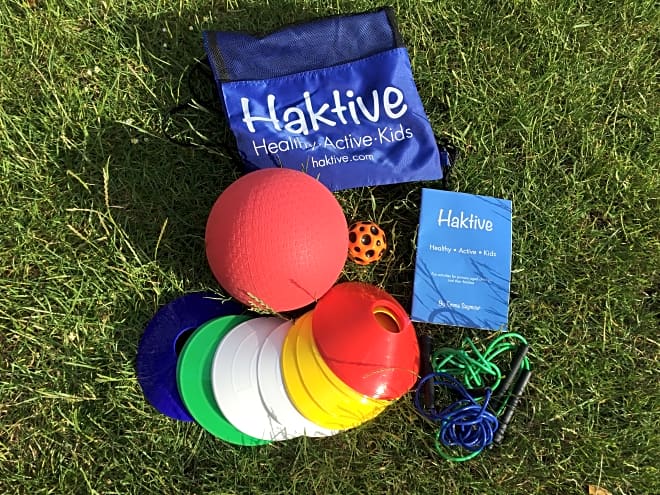 The Haktive Book & Bag bundle
£40